We feature a delicious take on the Vietnamese classics with the perfect French fusion. The ingredients are the freshest and highest quality possible, culled from the bounty of produce found at farms throughout the Bay Area. Meat, Game and Poultry are ecologically farmed.
Our Guests may choose from a savory selection of French-Vietnamese dishes, many of which can be served family style. The carefully chosen wine list is divided into Old and New World wines including many local California vintages. Tropical cocktails may be enjoyed indoors at the beautifully appointed bar and lounge or outside on the veranda, sheltered from the bustle of the city.
Menus are subject to change upon availability.
Please note that in addition to the menu price there is a California sales tax of 8.50% & 4.00% San Francisco's Employer Health Mandate fee that will be added to food and beverages.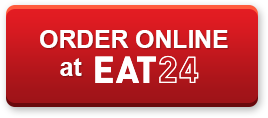 DINNER MENU
served on our patio and main dining room
Sunday - Thursday from 5:30 to 10:00 PM
Friday – Saturday from 5:30 to 11:00 PM
PRIX FIXE 2016

What is a Prix-Fixe menu?
A Prix fixe menu is a French phrase meaning "fixed price." This term refers to a complete meal served by a restaurant for a pre-set price. Le Colonial's specially designed prix-fixe menus offer several choices for each course at a set price.

The way a Prix Fixe works
The prix-fixe menu allows you to choose dishes for the table that are served family-style and specially designed for the number in your party. The prix-fixe menu is only available for parties of 8 or more and required for parties of 13 or more.

Menu Options
Parties will select from the menu options below:

$45 Menu featuring 3 appetizers, 3 entrees, 1 Side, choice of rice and a dessert platter
$55 Menu featuring 4 appetizers, 3 entrees, 2 side dishes, choice of rice and a dessert platter
$75 Menu featuring soup, 4 appetizers, 3 entrees, 3 side dishes, choice of rice and a dessert platter

Additional appetizers and vegetables can be ordered for $3 per person. Additional main entrees are also available at $6 per person.

Arranging your menu
Le Colonial asks that reservations are taken at least one full day before the event. The number of people in your reservation works as the minimum guarantee. Either this minimum or the actual party size, whichever is greater, will be the number of guests that will be charged. Upon making your reservation you will be asked for a credit card number to hold the reservation. Le Colonial maintains a 24hr cancellation policy. If you do not call to cancel before 24hrs you will be charged $15 per person.